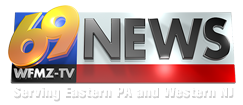 Radio Interview & Performance
Testimonials
Our day with New York City indie pop duo fajjr+ali, who filled the room with acoustic versions of their soulful originals (to be included on their hopefully-soon-to-come EP) alongside stripped-down covers of artists like Beyonce and Drake. The duo's knockout performance built a great sense of anticipation inside of the museum's Trexler Gallery as Fajjr + Ali prepare their upcoming release.
– Gerard Longo
Founder & Editor-in-Chief, Lehigh Valley Underground
fajjr+ali were really one of the highlights of this year's festival. It's not often you hear a band that has a totally unique sound these days. I knew they were talented from the content they have published, but hearing them live was revelatory. I expect to see them going on to great things in the future.
– Bryan Tuk
Executive Director, Allentown JazzFest
fajjr+ali has appeared at the Wild Project on multiple occasions headlining our Late Night concert series and featuring in Poetic Theater Productions' Love Redefined. Beyond their amazing talent, they are kind-hearted wonderful individuals. We love working with them! Their music (with nuanced inspiration from traditional and modern folk styles and hints of hip hop) is smooth, deep and honest – truly beautiful. I'm looking forward to having them back.
– Jeremy Karafin
Artistic Director, Poetic Theater Productions
Outreach & Marketing Director, Wild Project

fajjr+ali gave a great performance at Alvernia University. Throughout the night they engaged the crowd, introduced us to their original songs, and played some of our favorite tunes...Our students and guests had a blast singing and dancing! I definitely recommend these talented musicians!
– Cristina Ureña
Campus Minster in Residence
Alvernia Universtiy - Reading, PA
fajjr+ali are a beautifully melodic band with lots of versatility. Whether it's a ballad or an upbeat tune, they know how to deliver. I would not hesitate in booking them again.
– Barin Masoud